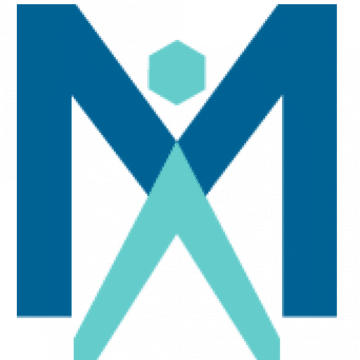 Job Posting: Elevate Student Nurse with Transition to RN
Location: Community North Rehabilitation Center
Summary:
Are you an aspiring and dedicated Registered Nurse (RN) looking to advance your career in the nursing field? At Community North Rehabilitation Center, we understand the importance of professional growth and are excited to introduce our Elevate Program as part of our RN Transition Opportunity.
About the Elevate Program:
The Elevate Program is designed to empower nursing professionals by providing a structured and comprehensive pathway for career advancement within our facility. This program is tailored for RNs who have demonstrated exceptional dedication, competence, and a strong commitment to our residents' well-being. The Elevate Program offers the following key components to support your journey toward a fulfilling RN career at Community North Rehabilitation Center:
Mentorship: Gain valuable insights and support from experienced RN mentors to excel in your role.
Training & Education: Access ongoing programs to enhance your clinical skills and knowledge.
Evaluation: Undergo periodic performance assessments to guide your professional development.
Advancement: Successful completion opens the door to a full-time RN position, recognizing your commitment and competence.
Primary Responsibilities:
· Vigilantly oversee and report on patient safety, address their comfort requirements, and promptly identify potential issues.
· Demonstrate the ability to discern and effectively communicate any alterations in a patient's health condition.
· Skillfully provide personal care while comprehending rehabilitation principles and accommodating patient needs.
· Collaborate closely with licensed professionals such as LPNs and RNs, ensuring a seamless healthcare team approach.
· Respond promptly to patient call lights and actively support fellow team members as needed.
· Fulfill any other pertinent responsibilities as deemed necessary.
Qualifications:
· Excellent interpersonal and communication skills.
· Capacity to work under the direction of licensed professionals.
· General awareness of legal implications in patient care.
· Ability to lift 50-100 lbs and aid in heavier lifting with/without devices.
Experience:
· Nursing school candidates must have successfully completed a minimum of Nursing Fundamentals and provide proof of the same.
Special Training, Licensure, Credentialing:
· Proof of completion of nursing fundamentals required for nursing students
· Must have and maintain American Heart Association standard CPR training.
RN Transition Opportunity:
For our Elevate candidates, we offer the transition into a full time RN position after meeting necessary criteria and evaluations, providing a clear career path for those dedicated to their professional growth in the nursing field of Community North Rehabilitation Center
Medasource provides equal employment opportunities (EEO) to all employees and applicants for employment without regard to race, color, religion, national origin, age, sex, citizenship, disability, genetic information, gender, sexual orientation, gender identity, marital status, amnesty or status as a covered veteran in accordance with applicable federal, state, and local laws.
JO-2310-140763