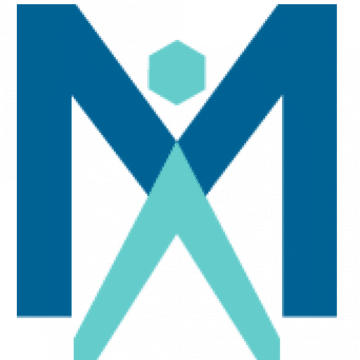 Title: RWE Analytics Lead
Length: 12 month contract
Location: 100% Remote
The RWE Analytics Lead will lead the coordination and execution of RWE projects and major
responsibilities include accelerating RWE analytics and addressing medical gaps within the Global
Integrated Evidence Generation Plans (IEGPs). The RWE Analytics lead will be accountable for high-
quality and timely execution of RWE solutions and support the Global RWE Senior Directors and
Directors for the execution of RWE projects. A close working relationship with the various RWE teams in
global and regional medical affairs and market access will also be essential. This individual will be a
critical member of the Global RWE team and will interact regularly with other leaders across GCSO and
the regional businesses in support of commercial RWE initiatives. This individual will report directly to
the VP, GCSO Global RWE, and partner closely with other members in the Commercial Data Science
group.
Responsibilities:
•   Provide deep technical expertise for the design and delivery of studies using real-world data
(RWD). Ensure scientifically rigorous methods are applied for addressing medical, scientific,
economic and outcomes research questions. Generate key RWE-based insights on our early
pipeline assets to drive global commercial strategies and create a competitive advantage by
making better business decisions derived through strategic and patient-centric RWE approaches.
•   Interface outside of GCSO with the regional businesses, US RWV&E, global epidemiology, R&D,
      JJT, legal, HCC and others in order to develop the RWE analytical capabilities and guidelines for
      evidence generation and application, as well as grow the relationships and partnerships with
      internal data analytics experts. Work closely with the VP of Global RWE to prioritize the
      execution of RWE analytics work and distribute the workload on either being conducted
      internally (in partnership with other teams such as JJIT or Global Epidemiology Analytics) or
      externally (via external vendor support).
•   Manage the day-to-day operations and relationships with external vendors who have been
contracted to support the Global RWE team to ensure timely, accurate, and on budget
completion of RWE analytics projects. Developing capabilities to improve efficiencies (tracking of analytics performed), avoid duplications and share best practices.
•   Work side by side with the Data Science, Precision Medicine, Digital Health and Data, Platforms
      and Partnerships teams on joint projects to ensure the optimal combination of RWD/E
      methodologies and analytics along with AI/ML and Digital solutions are being leveraged to
      deliver on high value use cases / problems.
•   In addition, the individual will help develop the strategic focus of the future Global RWE
analytics, including the growth, development, and leadership of a team of Principal Scientists to support Global RWE analytics needs.
Minimum Education: Master's degree in a quantitative field such as pharmaco-epidemiology, statistics,
computational science, outcomes research or related field in health care area is required. PhD preferred.
Required Years of Relevant Experience: At least 6 years of relevant industry or professional experience is
required.
Required Qualifications:
•   Expert knowledge in RWE, pharmaco-epidemiology, health outcomes research, statistical,
      and/or other quantitative methods.
•   Extensive experience with study design and data analysis, statistical modeling, causal inference
      methods to mitigate observed and residual confounding (propensity score matching/ weighting,
      adjusted regression, etc) and knowledge of advanced statistical techniques. Experience in
      statistical programming SAS, R, Python or database programming (SQL) is a must.
•   Demonstrated experience working with routinely collected data (claim databases, electronic
      medical (health) records, registries), and various structured and possibly unstructured data
      sources in the healthcare sector within pharmaceutical companies' settings in commercial
      market access, medical affairs, scientific affairs and/or R&D environment.
•   Experience in managing the day-to-day operations and relationships with external vendors
supporting RWE and data analytics workstreams. Proven experience in prioritizing and managing a complicated portfolio of projects (good track record in planning the resources required for delivering RWE queries and tactics) is required. Management of analytical and statistical
activities of external service providers
•   Strong problem-solving skills with a solution-oriented mindset required. Having a growth
mindset focused in sharing learnings and working together as a team. Excellent communication skills. Ability to navigate change, uncertainty and complexity of organisation.
Preferred Qualifications/skills:
•   Experience working in multiple therapeutic areas – experience in Oncology, Hematology,
Immunology, Infectious Disease, Vaccine, Cardiovascular, Metabolic, Pulmonary Hypertension, Neuroscience and/or Retinal disease area(s) highly preferred.
•   Demonstrated ability to influence in a large and matrixed organization preferred.
•   Demonstrated experience in development and applications of advanced analytics solutions.
      Experience in statistical modelling, causal inference methods (propensity scoring techniques,
      comparative effectiveness analysis, etc) and knowledge of advanced statistical techniques (e.g.,
      GAMs, machine learning, deep learning) is highly preferred.
•   Knowledge of machine learning techniques (e.g. supervised, unsupervised, deep learning) and
      their real-world advantages and drawbacks is preferred.
Medasource provides equal employment opportunities (EEO) to all employees and applicants for employment without regard to race, color, religion, national origin, age, sex, citizenship, disability, genetic information, gender, sexual orientation, gender identity, marital status, amnesty or status as a covered veteran in accordance with applicable federal, state, and local laws.
JO-2310-140079