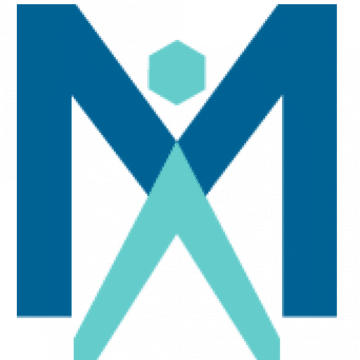 Position: Project Manager – Software Lab Migration
Location: 100% remote (operating on the EST time zone)
Client Location: Boston, MA 
Duration: 12-month contract
Job Description: 
As a Project Manager at our client's renown Cancer Institute, you will be responsible for the oversight of multiple projects varying in size, mainly supporting the research computing services group that is migrating their labs to a new software system and storage infrastructure for their labs.
The main project for this role will be managing the migration of the research labs to our client's new storage architecture. They are migrating their basic research labs from legacy architecture (aging on-premise servers) to a new hybrid architecture managed by the system/application Mediaflux. They have about 130 labs, and about 20 of those labs have been migrated. The labs vary in size of their data and complexity of integrations. 
The software and architecture itself are implemented, but now there is a need to structure the migration project. This role will need to organize the tasks and tracking for each lab as well as an overall project plan, status reporting, and more.
The secondary project in mind is the implementation of storage cost sharing; labs pay for a portion of the storage space we provide them. The client is looking to implement this model in October. They could use a PM to help bring structure and organization of the tasks required to make sure we are operationally ready to roll this out. There will be no budget management responsibilities for this role.
Qualifications: 
2-5 years of project and/or project management experience in a healthcare setting. Experience working with labs and software migrations or integrations HUGE plus.
Experience coordinating with teams and managing project timelines.
Structure and organize tasks to ensure a smooth migration roll out for the remaining 110 labs.
Proficient with Microsoft suite and experience creating a charter to assist in project planning.
Bachelor's Degree; PMP certificate is a plus.
Responsibilities: 
Coordinates with teams and research services group to meet with various lab owners to coordinate needed action items.
Daily project tracking, coordination, scheduling, and creating a charter to outline key aims and benefits of the project.
Manages and monitors project schedules, progress and cost to ensure projects are completed on time and effectively.
Manages programs and projects to design, develop and implement new systems and sub-teams in project execution, ensuring compliance with established company standards.
What's In It For You: 
Located in Boston and the surrounding communities, our client brings together world renowned clinicians, innovative researchers and dedicated professionals, allies in the common mission of conquering cancer, HIV/AIDS and related diseases. Combining extremely talented people with the best technologies in a genuinely positive environment, we provide compassionate and comprehensive care to patients of all ages; we conduct research that advances treatment; we educate tomorrow's physician/researchers; we reach out to underserved members of our community; and we work with amazing partners, including other Harvard Medical School-affiliated hospitals
Medasource provides equal employment opportunities (EEO) to all employees and applicants for employment without regard to race, color, religion, national origin, age, sex, citizenship, disability, genetic information, gender, sexual orientation, gender identity, marital status, amnesty or status as a covered veteran in accordance with applicable federal, state, and local laws.
JO-2302-133275