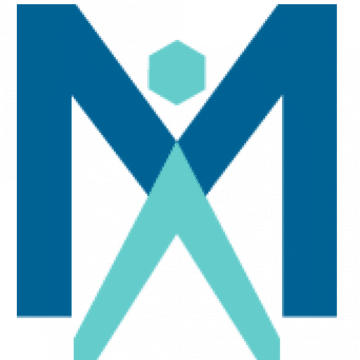 Position: Patient Billing Rep II
Location: Omaha, Nebraska- 825 S. 169th St
Duration: 3-month contract to hire
Start Date: 6/27
Job Description: Our client in Omaha, Nebraska is looking for Patient Billing Reps to join their Patient Financial Services team. They will be responsible for billing, electronic claims submissions, follow up, and collections of patient's accounts.
Minimum Qualifications:
·      High school diploma, General Educational Development (GED) or equivalent required
·      Coursework in Coding, Billing or Healthcare Management normally acquired through enrollment in a secondary education institution or online classes through the American Heath Information Management Association (AHIMA) preferred.
·      Demonstration of knowledge and practice in medical terminology, third party payer appeals, denial trending and analysis, ICD-9, ICD-10, CPT4/HCPCS Coding, UB04 and CMS1500 claim data as supported by the Patient Billing Rep Skill Set Examination required.
·      Minimum of 1-2 years experience in a healthcare business office setting operating patient accounting software, electronic billing software and/or accessing payer websites required.
·      Prior experience interpreting contractual language preferred.
Job Responsibilities:
UB04/837I and CMS1500/837P Claim Edit Handling/Billing/Interpretation
All EDI and paper claims submitted are to be billed as needed following department and payer specific guidelines.

Obtains appropriate EOB's through use of health system resources.
Reviews Billing Scrubber Claim Detail Screens to ensure data is appropriate for claim submission.
Ensure that claim corrections identified in billing scrubber are appropriately updated and documented in Source System.
Prepares secondary and tertiary billings, manually and electronically on UB04's and/or 1500's for accurate reimbursement.
Submits adjusted UB04/837I and/or CMS1500/837P claims according to department and payer specific guidelines.
Display Effective Communication Skills
Demonstrates active listening skills.

Notifies and keeps supervisor informed on denial and any other trends identified.
Follows telephone etiquette procedures set forth by the organization and/or individual department.
Professional/Courteous responses when communicating with customers, health system staff and management.
Can effectively communicate in meetings/forums to a large or medium group of individuals.
Works with supervisor to streamline process and decrease inefficiencies.
Handling of Referrals
Timely and accurately handling of referrals, both regular and escalated priority from management, within department guidelines.

Documents clearly and appropriately all referrals (including patient inquiries) in the Source System when necessary.
If necessary, follows up with patients on final results of inquiry both timely and professionally. Notifies patient of final results of account handling in question.
Knowledge of System Applications
Demonstrates ability to learn and maintain a working knowledge on all the current health system applications.

Identify/obtain/print medical records as necessary for resolution of denial or system edits according to department guidelines.
Assists with testing and roll out plans to introduce new functionality within system applications used by the department.
Auditing of Patient Accounts
Understand accounting and business principles to accurately determine the remaining balance on a given encounter.

Upon accurately auditing encounter or visit, is able to understand and update proration to make sure dollars are allocated to the appropriate benefit orders if needed.
Leverages all needed resources to complete an audit of an account.
Documents audit finding and actions taken in Source System when necessary.
Claim/Appeal Follow Up with Third Party Payers
Full understanding of all necessary third party payer appeals, billing and follow up guidelines including specific time frames and possible form filing requirements.

Leverages payer websites, automated tools and contract resources to streamline the follow up process.
Appropriate documentation in Source System when necessary.
Ability to interpret all appeal and follow up correspondence for accurate handling.
1.                  
Denial Trending and Analysis
Can clearly identify, trend and articulate patterns and issues from provided denials data.

Can clearly provide alternative solutions with regards to denial findings.
Leverage all necessary denial data sources as needed for trending and analysis.
Leverage all necessary contract manager data sources and payer contracts as needed for reimbursement analysis.
Has the ability to effectively network and communicate with outside department, payers, patients and any other necessary resources to resolve denial issues timely.
Transaction Review/Posting
Able to identify and correct transaction codes for proper write off classification.

Accurate usage of transaction codes for efficient organizational reporting.
Posts transactions within the departmental thresholds.
Special Projects and Tasks as Assigned
Completion of any assigned projects timely, accurately and to the specifications of leadership.

Ability to articulate and communicate trend or other findings to various leadership personnel within the organization.
Ensure Daily/Weekly/Monthly assignments are handled accurately and timely.
Maintaining Daily Workflow
Manages and maintains assigned workflow queues according to department guidelines.

Follow appropriate policies and procedures with regards to handling of denials and all other assigned queues.
Mail/Correspondence processed and handled following departmental guidelines.
Documents both timely and appropriately in Source System using proper documentation methods.
Fundamental understanding of different work item, state based and exception queues within the Patient Accounting System applications.
---
Medasource provides equal employment opportunities (EEO) to all employees and applicants for employment without regard to race, color, religion, national origin, age, sex, citizenship, disability, genetic information, gender, sexual orientation, gender identity, marital status, amnesty or status as a covered veteran in accordance with applicable federal, state, and local laws.
JO-2206-124178