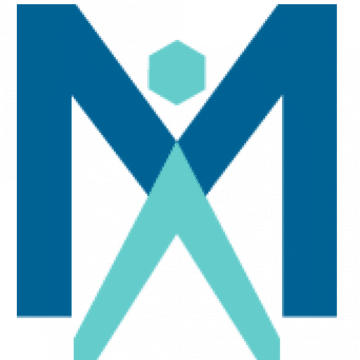 Title: Field Technician, Epic TDR & Device Deployment
Location: Dallas, TX
Contract: initial 6-week contract with likely extension (16-week est. max contract)
Start: 7/14
End: target 8/28 or TBD
Tavel: Regular travel required with possibility of frequent overnight trips
Project Overview:
MedExpress is a network of 171 urgent care and specialty care centers across 20 states. As a part of Optum's greater healthcare provider network (60k physicians in all 50 states), Optum will be converting all MedExpress sites to their standard Epic instance with the goal of furthering the integration of MedExpress into the great Optum network, and to provide higher quality experience for caregivers and patients through use of new EHR software technology.
Project Scope:
Tasks included in Device Deployment:
a.      Verify equipment inventory (new equipment will already be onsite) and document in shared inventory list
b.      Installation of the wall mount arm (4x per site). This included use of power tools and stud fixation.
c.      Setup of the mini desktop computer, monitor, keyboard and mouse.
d.      Ensure all cables are dressed up and secured within the wall mount arm and the power strip.
e.      Power on hardware to verify everything is working and login into computer. Login credentials will be provided.
f.       Perform checks to ensure that the computers are connected to the MedExpress corporate wifi network.
g.      Complete testing checklist and provide signoff by Center Manager
h.      Disposal of any boxes and packaging as needed.
Tasks included in TDR Scope:
During Epic TDR tasks, Field Techs will run each new device through Epic-specific script testing to ensure connectivity and compatibility with Epic software. Epic Script procedures are 10-13 steps (clicks) and scripts will be provided in advance. Each Technician will complete virtual training and live demonstration prior to being onsite.
Team responsible for script testing, troubleshooting, and reporting on the below devices in each clinic (~25 in total per site)
o  Printers
o  Scanners
o  Label Printers
o  Credit Card Readers
o  PCs
o  Cameras
o  Desktops
Schedules:
Standard M-F, 8am – 5pm 40 hours per week, includes some/most of travel time
Flexibility to work after hours or weekends as needed
Training:
-July 14th and 15th (Thursday and Friday) are reserved for virtual trainings (4-6 hours per day) that will cover Monitor Arm installation process, Epic TDR script testing, and general expectations.
Skillset Requirements:
§ Experience with device deployment, service desk, field technician or other relevant work experience
§ Background in IT, Computer Sciences, Computer Engineering, Systems and Network Administration, other relevant studies
§ Experience with hardware/PC set up or deploying new IT equipment 
§ High quality customer service
Logistical Requirements:
§ Must be able to travel regularly to outpatient facilities in within multi-state region including overnight trips
§ Valid driver's license and acceptable driving record
§ Required to show proof of Covid vaccination and pass State and Federal background check and drug screen in accordance with UHG policy (includes THC testing)
Medasource provides equal employment opportunities (EEO) to all employees and applicants for employment without regard to race, color, religion, national origin, age, sex, citizenship, disability, genetic information, gender, sexual orientation, gender identity, marital status, amnesty or status as a covered veteran in accordance with applicable federal, state, and local laws.
JO-2206-124944