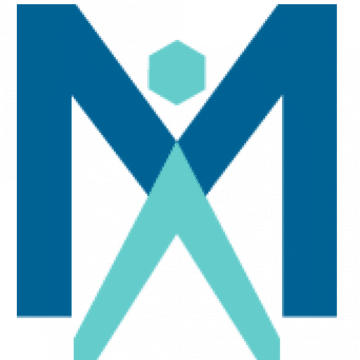 Position: Data Anlayst
Location: Boston, MA (100% Remote)
Duration: 6 Months (possibility for Full-Time/Extension)
Job Description: 
Our Healthcare Client based out of Boston is looking to bring in a data scientist to help them use their data to track and optimize patient volume and how this data can be utilized for targeted strategies to position them favorable for further growth. This Data Analyst will help to identify and address constraints that limit patient conversion, retention, as well as opportunities to enhance patient and referring physician experience. The analyst will provide deal support, negotiation modeling, transaction projections, and sensitivity analyses. This role also provides analytics of large datasets to help identify potential partners that DFCI should be approaching for transactions and alliances. As part of this process, the analyst will need to understand and analyze internal clinical and volume data, demographic data, market data, and financial data; including working with large datasets from external organizations such as from CMS the AHA, CHIA, and the Massachusetts All Payer Claims Database. The analyst will query these large datasets to find the appropriate data required and provide recommendations and insights.
This role will work closely with the Finance and Clinical Operations and Business Analytics (COBA) teams at DFCI with an informal reporting structure. 
 Data Scientist Minimum Qualifications: 
·      Bachelor's degree, preferably in a business-related field; Masters (MHA, MBA) preferred
·      2 years of related work experience in health care transactions, investment banking, private equity, consulting or for-profit hospital management
·      Experience working in a cancer service, cancer investments/transactions, or a cancer center preferred
·      Experience with Pro Forma development and P&L management
·      Experience working with large datasets, Patient Flow Analysis, Data Visualization
·      Experience with Macros & VBA preferred
·      Experience in SQL, Tableau, & SAS preferred (Bonus: APCD, Crimson, SG2, IBM Watson)
·      Ability to convert data into insights and recommendations from which to take action
Responsibilities: 
·      Provide analytic support for deals/transactions as well as existing relationships
·      Perform Pro Forma development
·      Collaborate with external parties and consulting firms to obtain/provide data as needed for engagements
·      Provide financial modeling for deal & negotiation support
·      Provide data analytics & develops dashboards related to financial, volume, operational, and quality metrics
·      Perform transaction targeting
·      Collect and manipulate data from external departments to provide insights to BIA department
·      Create dashboards and track departmental KPIs 
What's In It For You: 
A great opportunity for individuals who have a technical background and are looking to get more experience with strategy at a renown healthcare company,
Medasource provides equal employment opportunities (EEO) to all employees and applicants for employment without regard to race, color, religion, national origin, age, sex, citizenship, disability, genetic information, gender, sexual orientation, gender identity, marital status, amnesty or status as a covered veteran in accordance with applicable federal, state, and local laws.
JO-2109-115954