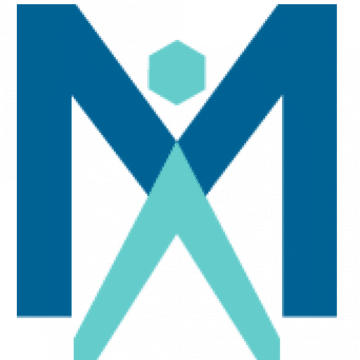 Title: Business Analyst
Location: 100% remote (WI resident preferred)
Duration: 15 months with chance of extension
Start: Mid-March, 2023
Reporting to the Data Operations and Technology Section Manager under general supervision of the DMI (Data Modernization Initiative) Program Manager / OHI (Office of Health Informatics) Portfolio Manager, the person in this position will have the primary responsibility of eliciting business needs from various client program areas to develop solutions to business problems. This includes, but is not limited to, facilitating requirements sessions, documenting business needs and business processes, analyzing business processes, and applying and implementing both technology and non-technology focused solutions to business problems.
The incumbent is expected to perform the most advance level of work with little supervision, assist others in their area of expertise, and work with others to prepare accurate estimates of work. The incumbent is expected to provide expertise in multiple projects of moderate to difficult scope and complexity along with supporting various needs of the COVID-19 response, Data Modernization Initiatives (DMI) and/or other Public Health technology improvements. Project lead activities may be required depending on project scope and individual assignment.
RESPONSIBILITIES
Time %
65%
·      Lead requirement gathering for large initiatives of high complexity. Act as a liaison among technical and business stakeholders to elicit, analyze, communicate, and validate requirements for changes to information systems, business processes, and policies, as applicable. Collaborate with both the Informatics Architecture Section project teams and business clients, to translate business requirements into design documentation, from which applications and other non-technical solutions are developed.
o  Lead requirements gatherings/meetings with customers to gather requirements (traditional waterfall and agile) for solutions, identify impacted business processes and determine best process and IT Solution integration where appropriate
o  Conduct needs assessments within business areas to identify deficiencies, streamlining, and process improvement opportunities. Conduct fit/gap analyses.
o  Analyze alternative methods of meeting business needs to determine the most feasible cost-effective solutions
o  Collect, interpret, and present data using statistical analysis and other applicable modeling techniques using automated database analysis mechanisms, including SQL, for data gathering and research purposes.
o  Document current and alternative business processes, define workflows, functional and system specifications, and business process re-engineering artifacts.
o  Coordinate and lead process reviews between business users and application development staff to ensure a full understanding, by all parties, of business requirements and proposed designs.
o  Incorporate information security policies, principles, and practices in solutions. Assist customers in translating their security considerations into requirements
15%   
·      Help to standardize business analyst methodology and artifacts.
o  Provide mentoring to other staff in the use of business analysis tools, techniques, standards, metrics, methodologies, and best practices.
o  Facilitate compliance across project teams and projects with defined business analysis policies, procedures, and standards.
15%
·      General Project Portfolio Management (PPM) Support. Perform other functions needed to ensure success of project portfolio. Provide assistance with metrics generation and reporting.
o  Coordinate effort estimates on proposed projects. 
o  Work closely with project managers, providing them with business analyst input and support necessary to successfully complete project planning tasks.  
o  Where appropriate, function in the capacity of a subject matter expert on projects and provide support to the project manager in this role throughout the duration of the project.
o  Support project managers with change control and configuration management activities as needed during the execution phase of projects.
o  Where necessary and within the confines of a project, provide testing support and assistance to the Informatics Architecture Section testers.
o  Gather information and materials as requested for inclusion in presentations made to management and on occasion function in the capacity of a presenter.
o  Prepare presentations, training materials and documentation as needed for end user support and to facilitate knowledge transfer to workforce members impacted by projects.
o  Contribute to efforts for monitoring and reporting on various project portfolios.
5%
·      Keep abreast of trends and changes in industry standards and best practices for business analysis.
o  Maintain knowledge of current and emerging industry best practices in the business analysis and project management disciplines.
o  Maintain knowledge of process analysis and re-engineering techniques.
KNOWLEDGE/SKILLS
·      Ability to understand business needs, to translate business needs into functional business requirements, and to facilitate the translation of functional business requirements into technical solutions.
·      Ability to design business processes and to prepare detailed business rules to support business requirements.
·      Ability to document, analyze, and assess a variety of information, identify priorities and resources, and propose alternative business processes.
·      Ability to research and gather data, compiles results, and solve problems using a variety of research/analytical methodologies.
·      Knowledge of business and business systems planning principles, methods, and standards.
·      Knowledge of business process and use case design and documentation.
·      Knowledge of process improvement techniques.
·      Knowledge of problem definition and analysis related to business processes and system planning.
·      Knowledge of project management fundamentals according to PMI.
·      Knowledge of fundamental software testing concepts.
·      Knowledge of information technology components, processes, and developments.
·      Knowledge of and experience with Microsoft Office tools, Microsoft Project, and Microsoft Visio
·      Knowledge of SQL, XML, and one or more current programming languages.
·      Ability to communicate effectively orally and in writing and to present proposals in non-technical language.
·      Ability to perform assigned duties under minimum supervision.
·      Ability to multi-task, manage time effectively, and establish and communicate priorities.
·      Ability to work on multiple projects of high complexity simultaneously.
·      Information Technology Infrastructure Library (ITIL) certification is a plus.
·      ECBA™, CCBA®, CBAP®, PMI-PBA, CPRE, BCS or other Business Analysis certifications are recommended, but not required.
Medasource provides equal employment opportunities (EEO) to all employees and applicants for employment without regard to race, color, religion, national origin, age, sex, citizenship, disability, genetic information, gender, sexual orientation, gender identity, marital status, amnesty or status as a covered veteran in accordance with applicable federal, state, and local laws.
JO-2302-132888