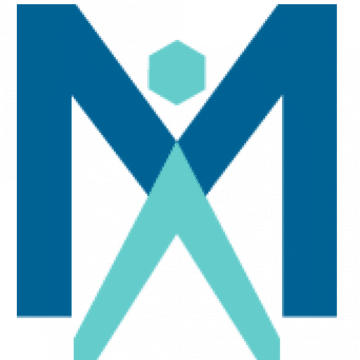 Title: BSL3 Training Mentor
Location: Durham, NC
Duration: 6 month contract to hire
Shift: 1st; 8:00am-5:00pm with one hour lunch break
Environment:
A multi-disciplinary research organization in the School of Medicine focused on basic, translational and clinical research to develop novel vaccines, therapeutics and diagnostics for infectious diseases that impact global health.
A shared resource within the Regional Biocontainment Laboratory (RBL). The RBL is a biosafety level-3 (BSL3) facility that provides safe and secure high-containment laboratory space to support infectious disease research. Our organization is recruiting for a BSL3 Training Mentor to provide on-site safety training and mentoring of workers assigned to the RBL for research in high-containment. While the primary responsibility of the position will be to provide training for BSL3 workers, the individual will also be trained in, and expected to provide, scientific assay support to the core service units within the RBL.
RESPONSIBILITIES:
Training Duties
Develop and deliver biosafety training programs to workers assigned to BSL3, with an emphasis on hands-on learning activities; includes orientation training and routine refreshers
Serve as a mentor for workers assigned to BSL3
Evaluate and improve safety training programs
Serve as a training instructor for the Infectious Disease Response Training (DIDRT) program
Participate as a member of the Select Agent Team and assist in the delivery of training of personnel who conduct Select Agent research to assure compliance with the Select Agent Final Rule, and with all written Select Agent Plans (Incident Response, Safety, and Security). Participate in Select Agent drills and tabletop exercises.
Work to improve/optimize existing safety SOPs
Scientific Duties
Propagate bacteria and virus at BSL2 and BSL3
Train and become proficient at in vitro end-point assays (Luminex, ELISA, Microneutralization, Plaque) as needed
Maintain electronic documentation of research activities in real time according to standardized recordkeeping procedures
Manage and complete all assigned research tasks/projects in accordance with standardized operating procedures and in full compliance with all safety protocols.
Perform other duties as requested by direct supervisor (Safety Manager)
EDUCATION / EXPERIENCE REQUIREMENTS:
Bachelor's degree in Biology, Microbiology, Virology, or related scientific field. Five to seven years of related experience. Ability to communicate clearly in oral and written form. Ability to work with information systems, automated and technical equipment, or an equivalent combination of relevant education and/or experience
The successful applicant must be eligible for and willing to: – Work with hazardous biological agents handled at BSL2 and BSL3 – Work with small animals handled at ABSL2 and ABSL3 – Comply with vaccination requirements when necessary – Complete US Department of Justice screening for Select Agent registration – Complete Select Agent registration at Tier 1 – Achieve external certification for independent work at BSL3
DESIRED SKILLS:
Strong background in biosafety while working in a research environment
Proficient in technical writing and safety training
Previous laboratory experience in at least one of the following fields: bacteriology, virology, immunology, and/or molecular biology
Excellent interpersonal skills and experience working with researchers with diverse backgrounds and experiences
Medasource provides equal employment opportunities (EEO) to all employees and applicants for employment without regard to race, color, religion, national origin, age, sex, citizenship, disability, genetic information, gender, sexual orientation, gender identity, marital status, amnesty or status as a covered veteran in accordance with applicable federal, state, and local laws.
JO-2311-141286