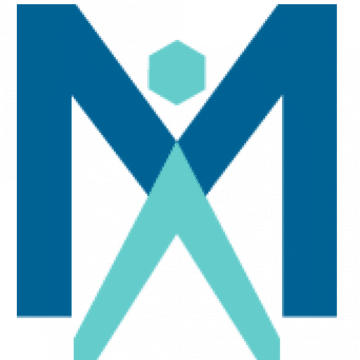 Position: Bioinformatician
Location: Nashville, TN
Start Date: ASAP
Duration: 1 year, possibility of extension or full-time conversion
Job description:
Build the Bioinformatics infrastructure for the Lab, including choosing the appropriate operating system, tools, computing resources, servers, etc.
Serve as the bioinformatics subject matter expert for PulseNet organism WGS data, HAI pathogen Whole Genome Sequencing (WGS) data, and other organisms WGS data that is currently being generated at the Lab
Build, test, implement, and maintain next-generation sequencing capacity for SARS-CoV-2 samples
Build, test, implement, and maintain bioinformatics support for next-generation sequencing data analysis for SARS-CoV-2 samples.
Build, test, implement, and maintain next-generation sequencing capacity for new emerging infectious disease pathogens
Establish capacity to build analysis scripts, pipelines, and database for new emerging infectious disease pathogens
Build and maintain relationship and share data with internal and external parties, for example, CDC, APHL, or NCBI
Build, test, implement, and maintain up-to-date bioinformatics resources for TN SPHL and jurisdictional regions
Generating bioinformatics analysis, using the results (including but not limited to the determination of relatedness among outbreak strains, virulence, and antimicrobial-resistance genes, etc.) to assist in the guidance of the Emerging disease prevention, detection, and containment
Provide bioinformatics/ data analysis technical assistance, pipeline development, materials development, and training for Lab employees to interpret WGS data
Develop and apply bioinformatics tools to process, analyze, and interpret high throughput datasets
Apply biological and statistical knowledge to draw rigorous, actionable conclusions from complex data sets.
Participate in the preparation of written reports and oral presentations summarizing data analysis results, including a detailed description of bioinformatics methods, detailed analysis of results, and synthesis of conclusions from summary tables.
Take the initiative to acquire new bioinformatics, statistical, or programming skills as needed.
Minimum Qualifications
Bachelor's degree or higher in bioinformatics, informatics, healthcare informatics, epidemiology, or other related fields
The candidate should have 3-4 years of experience in bioinformatics computer science, software development or statistical genetics, biostatistics, epidemiology, or other related fields.
Graduate coursework from an accredited college or university in Informatics, Bioinformatics, Healthcare informatics, or other related fields may substitute for experience on a year for year basis, up to 2 years
Desired Qualifications
Experience implementing and applying for bioinformatics programs 
Knowledge of NGS technology and concrete skills in bioinformatics analysis for Illumina NGS data are desirable.
Statistical or mathematical analysis packages is a plus
Strong oral and written communication skills and strong interpersonal skills are preferred.
Demonstrate initiative in evaluating and experimenting with new technologies.
Independent self-starter, with strong time-management skills, proven ability to multi-task
Proficiency in at least one high-level scripting and programming language (e.g. PERL/Python/JAVA, R, C++)
Program ability, e.g., working in a Linux environment, running a cluster using SGE and BASH shell scripting 
Medasource provides equal employment opportunities (EEO) to all employees and applicants for employment without regard to race, color, religion, national origin, age, sex, citizenship, disability, genetic information, gender, sexual orientation, gender identity, marital status, amnesty or status as a covered veteran in accordance with applicable federal, state, and local laws.
JO-2102-108205